Step 1: Find a position or a potential advisor
Step 2: Contact the relevant faculty member or the potential advisor
Step 3: Apply Now
If you were not able to find a position or the potential advisor, find the relevant research field and send your request to: apply@int.technion.ac.il
Note: To complete your application process, please contact the Technion Graduate school.
For Research and Post-Doctorate Positions here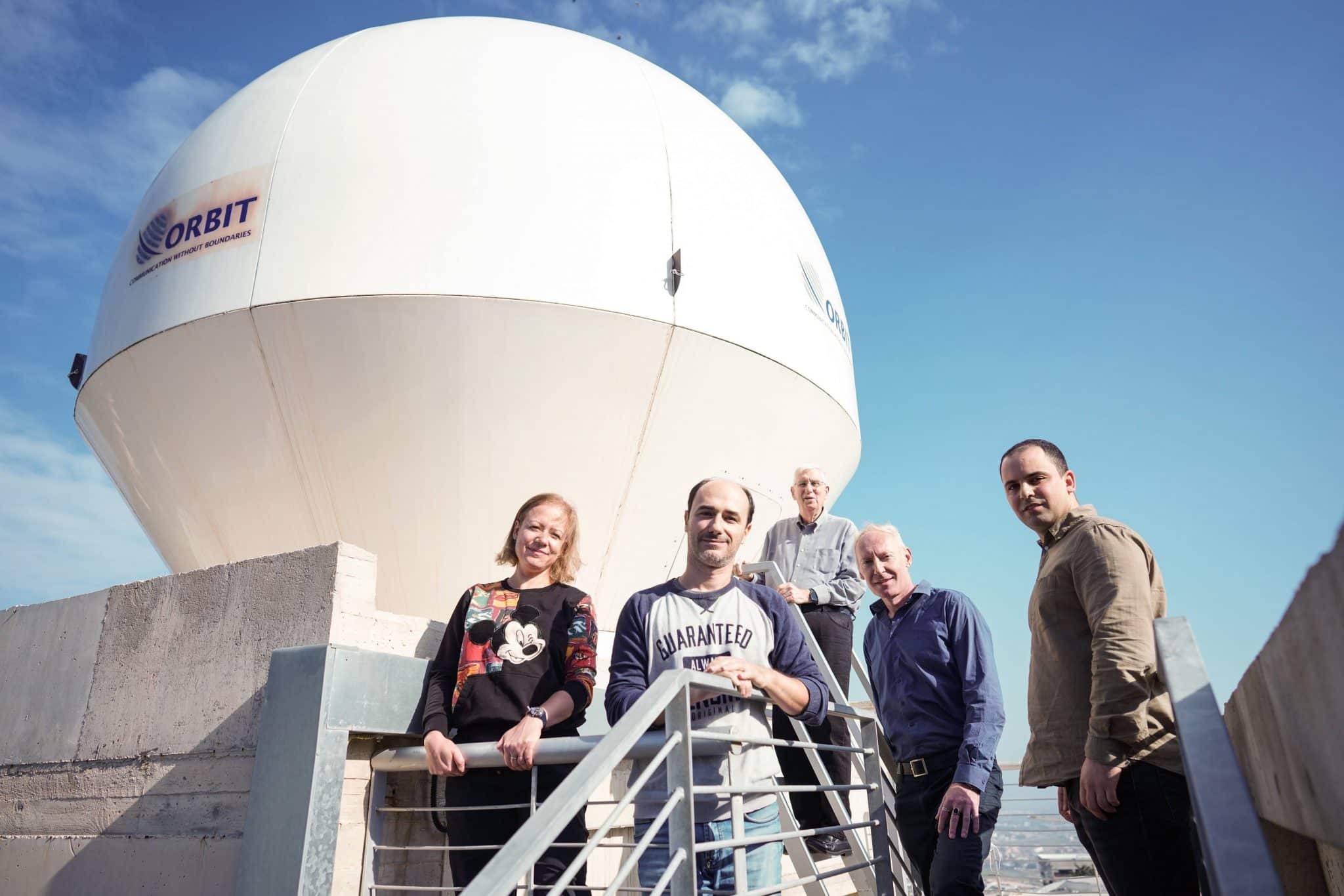 M.Sc. and Ph.D studies in Aerospace Engineering
The AE Faculty at the Technion, ranked among the top 20 faculties in the world, is dedicated to the creation, expansion, and dissemination of ideas and knowledge in the aerospace sciences. It is committed to fostering interdisciplinary research, addressing the grand challenges facing our society.
The faculty offers a range of research topics, such as:
Aerodynamics and Fluid Mechanics

Structures and Solid Mechanics

Guidance, Navigation, and Control

Propulsion and Combustion

Astronautics
In all the above areas there is a possibility of conducting analytical, experimental or computational research. The Faculty is well-equipped with advanced laboratories and computer facilities. 
Scholarships are available (subject to Technion regulations). 
For more information, contact us here
M.Sc. and Ph.D studies in Physics
The Faculty of Physics maintains a vigorous research program in all the major fields of Physics, including Astrophysics, High Energy Physics, Condensed Matter Physics and Biophysics. The Faculty of Physics also continues to be responsible for teaching physics to all Technion students. Taking advantage of being part of Technion, several joint programs with Engineering Faculties were initiated. Today, more that 50% of our undergraduates study for double degrees in Physics and Electrical Engineering, Physics and Materials Engineering, Physics and Mathematics and Physics and Computer Science. These programs are among the most lucrative in Israel, attracting some of the best students in the country. Our graduates can be found throughout all the ranks of academia and industry in Israel. 
The department is well known not only for its academic achievements and international collaborations, but also for its friendly and open atmosphere. The rich intellectual environment is augmented by frequent visits by well-known scientists from all over the world, many of whom give distinguished lecture series, in all branches of physics. This international exposure, as well as travel to conferences abroad, provides students with an opportunity to expand their intellectual horizons, and helps them to create an essential network of international connections.
The faculty offers a range of research topics, such as:
Astrophysics, cosmology and general relativity
Atomic and Molecular Physics
Biophysics
Complex Systems
Condensed Matter Physics
High Energy Physics
Non-linear Optics
Quantum Science and Technology
Plasma Physics
Research in Quantum Science and Technology
The Faculty of Physics offers a Certificate of specialization in Quantum Science & Technology as part of the graduate programs towards an MSc degree.
The center builds on the Technion's leadership in science and engineering, and a tradition of excellence in Quantum Science going back to Nathan Rosen, known for his work with Albert Einstein on entangled wave motions and the EPR paradox, and Asher Peres, a pioneer of Quantum Teleportation. 
The center incorporates world class laboratories in Photonics, Non-linear optics, Quantum dots, Super-conducting qubits and Cold atoms. 
Six faculties of science and engineering are involved in the Helen Diller Quantum center: Physics, Electrical Engineering, Computer Science, Chemistry, Materials Science and Engineering and Mechanical Engineering.
For more information please contact us here.
Or send an email to: apply@int.technion.ac.il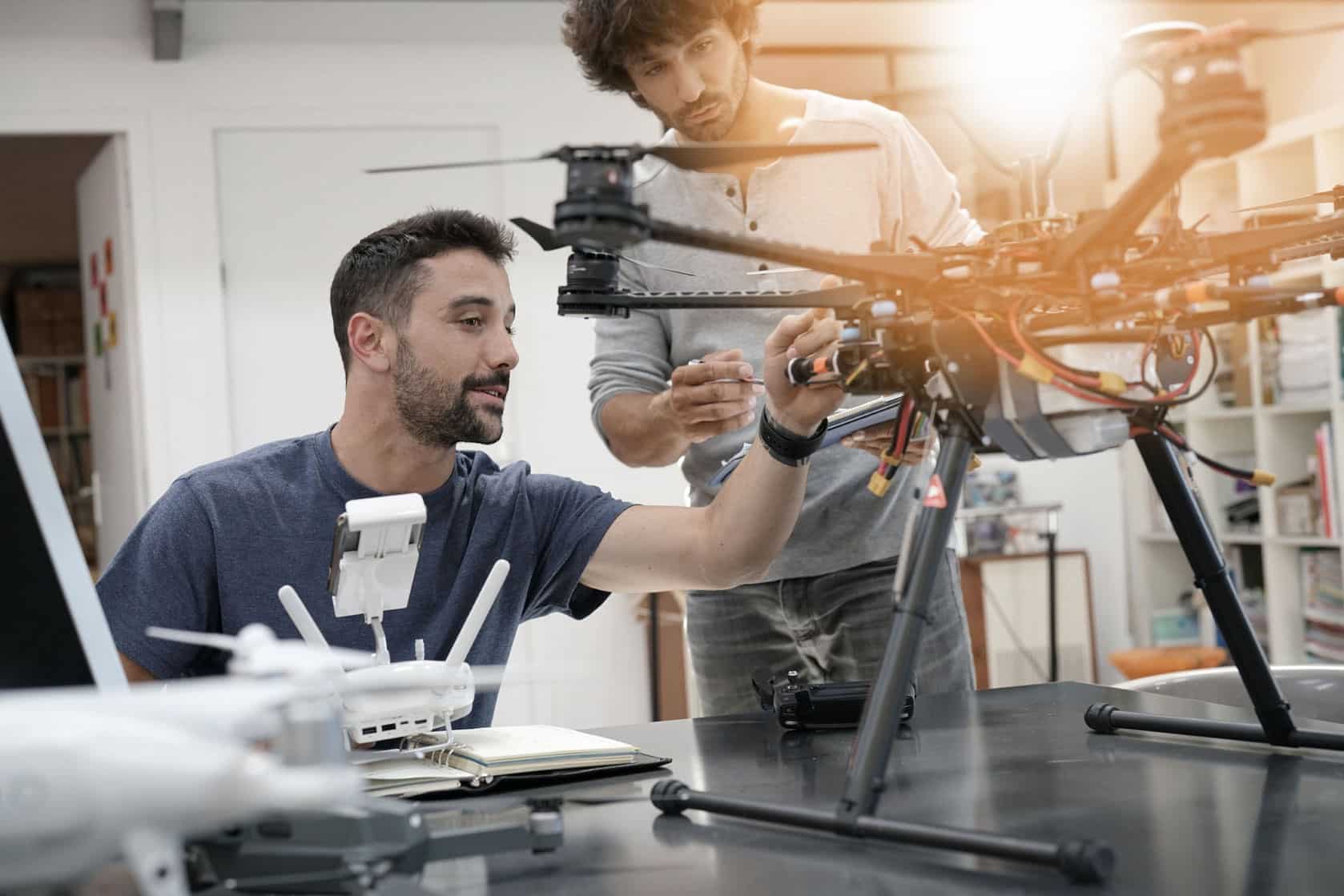 M.Sc. and Ph.D studies in Electrical & Computer Engineering
The Faculty of Electrical & Computer Engineering at the Technion is reviewed as one of the international academic elites. The EE faculty acts as a center of excellence in applied and basic research, advancing knowledge in electrical and computer engineering throughout the world. Our activities constitute an important facet of the technological and scientific infrastructure of Israel. In today's world, and in view of the growing competition caused by the emerging high-tech countries, higher degrees in EE/ECE become a critical asset for their holders. The linkage between a higher degree and technological leadership is already a reality.
The faculty offers a range of research topics, such as:
Photonics and Electromagnetic

Micro-Electronic, Nano-Electronics and Solid state Physics

Computers and Computer Networks

Communication

Signal processing, Biological signals, Image structure and Computer vision

Systems, Machine Learning and Control

Electronic circuits, VLSI systems and Power Systems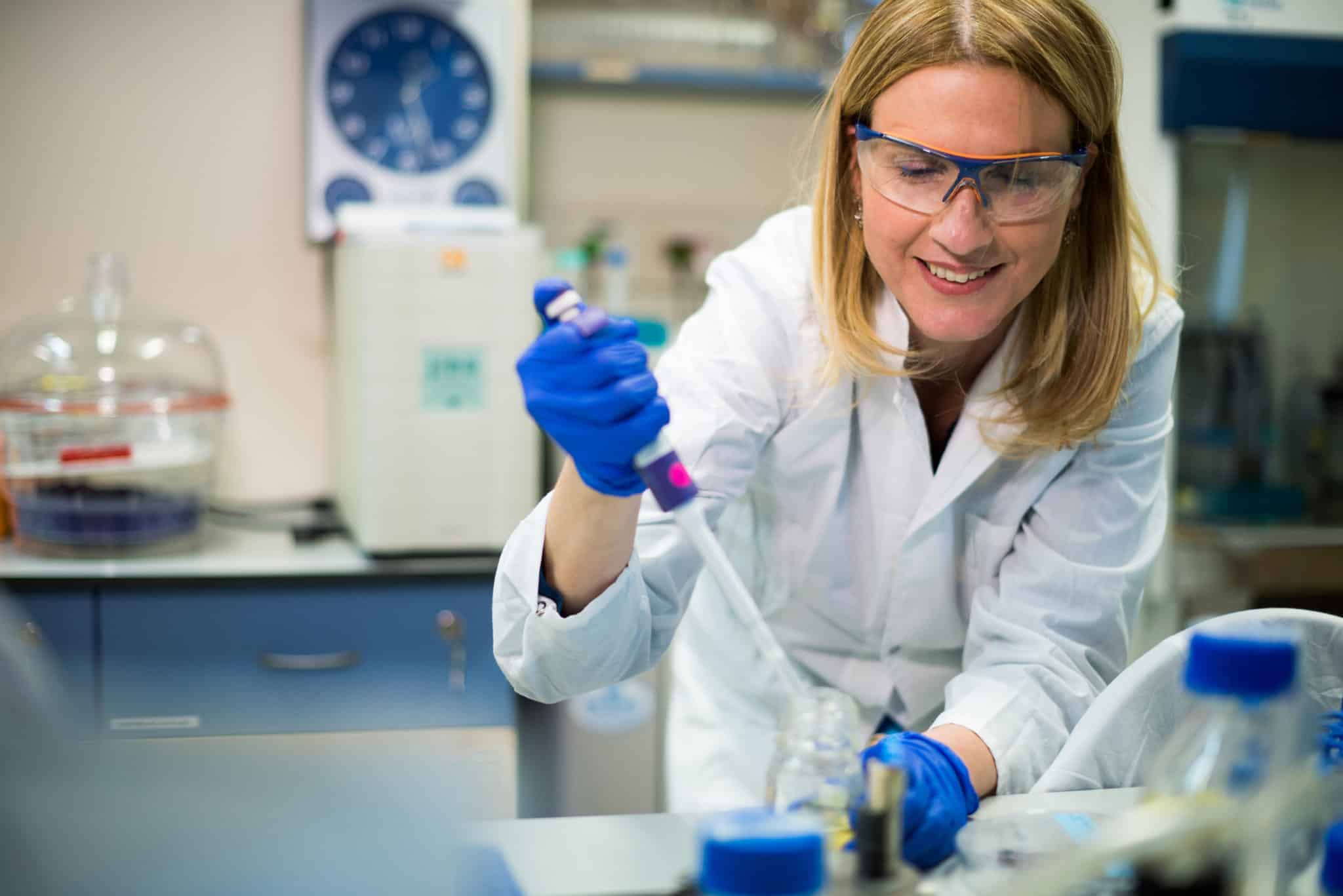 M.Sc. and Ph.D studies in Chemistry
The research and teaching programs at the Schulich Faculty of Chemistry cover a broad spectrum of disciplines within the chemical sciences, including physical, analytical, inorganic, organic, biochemical and theoretical fields. The faculty also maintains strong collaborations with the associated sciences of physics, materials science, biology, biotechnology, nanotechnology and medicine.
The faculty offers a range of research topics, such as:
Theoretical and Computational Chemistry
Renewable energy
Chemical Biology and Drug-discovery
Materials' Chemistry and Nano Science
Quantum chemistry and technology
Surface Science and Spectroscopy
Analytical Chemistry and Electrochemistry
Organic and Organometallic Chemistry
Inorganic and Bio-inorganic Chemistry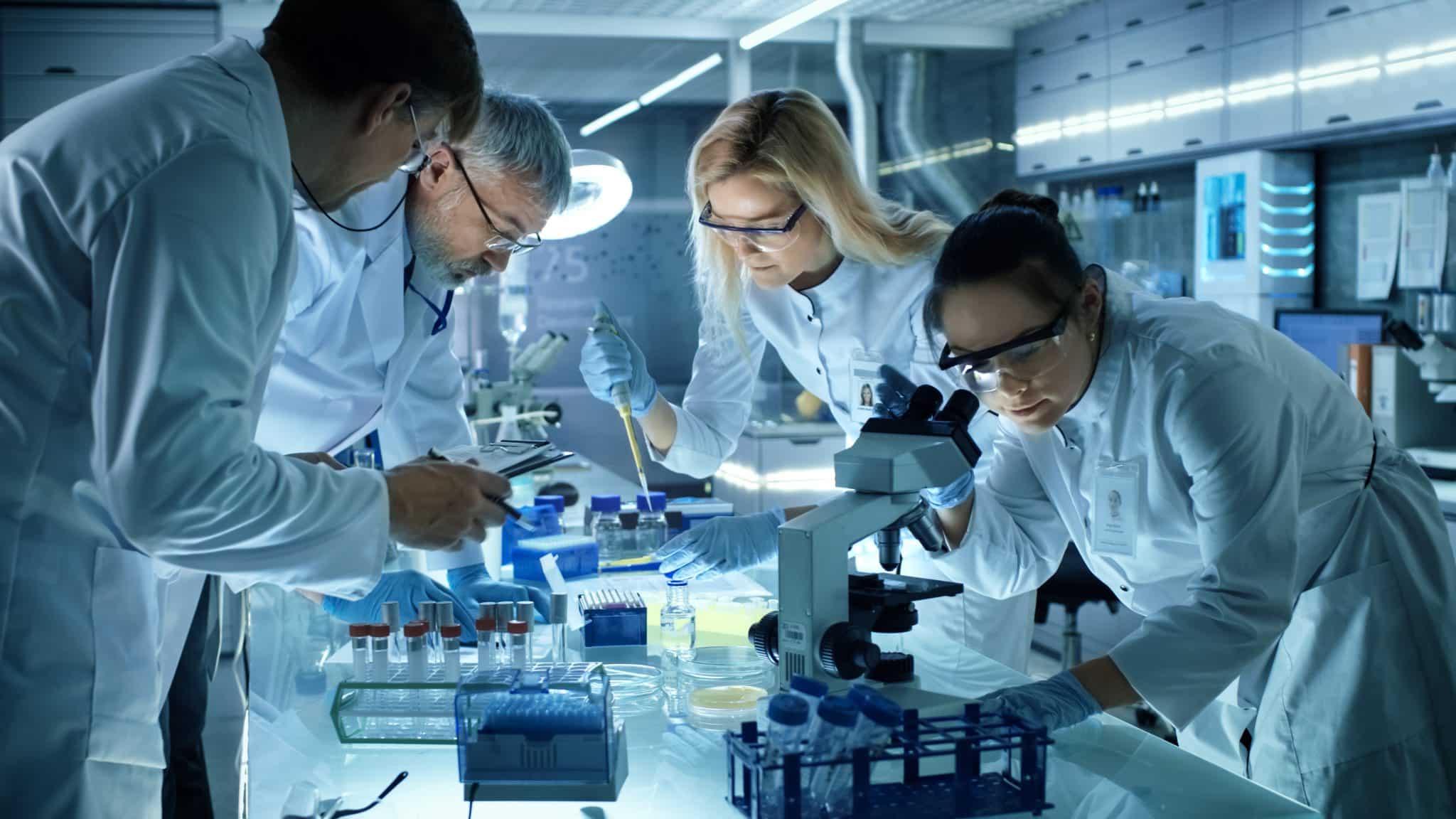 M.Sc. and Ph.D studies in Biotechnology and Food Engineering
The Technion's Faculty of Biotechnology and Food Engineering established in 1953, has significantly contributed to the development of the food and biotechnology industry in Israel, in terms of cooperation and research, of training food engineers who today occupy key positions in the food and biotechnology industry, the pharmaceuticals industry, the cosmetics industry, etc. With the development of the biotechnology industry in Israel and worldwide, the faculty is one of the few to incorporate areas of biotechnology and food engineering under one combined degree. The Technion's Faculty of Biotechnology and Food Engineering embodies diverse enterprises which uniquely merge research in engineering and areas of life science and nanotechnology. 
Among the varied studies being carried out in the faculty, there are:
Biotechnological methods to produce pharmaceuticals and food additives
Controlled release systems used in cancer therapy and cellular therapy
Development of optical sensors to identify pathogenic bacteria
Growth of blood vessels and heart tissue as treatment for blocked arteries or a post cardiac event
Development of food-enriching-systems with essential nutrients
Development of biotechnological methods to efficiently utilize cellulose as a renewable energy source
Development of antibiotic peptide-based substitutes
Development of novel "green" disinfectant methods to increase safety in food consumption
Research on bacterial resistance to antimicrobial therapies (antibiotics, disinfectants and preservatives)
Scholarships are available (subject to Technion regulations). 
For more information, contact us here
Or send an email to: apply@int.technion.ac.il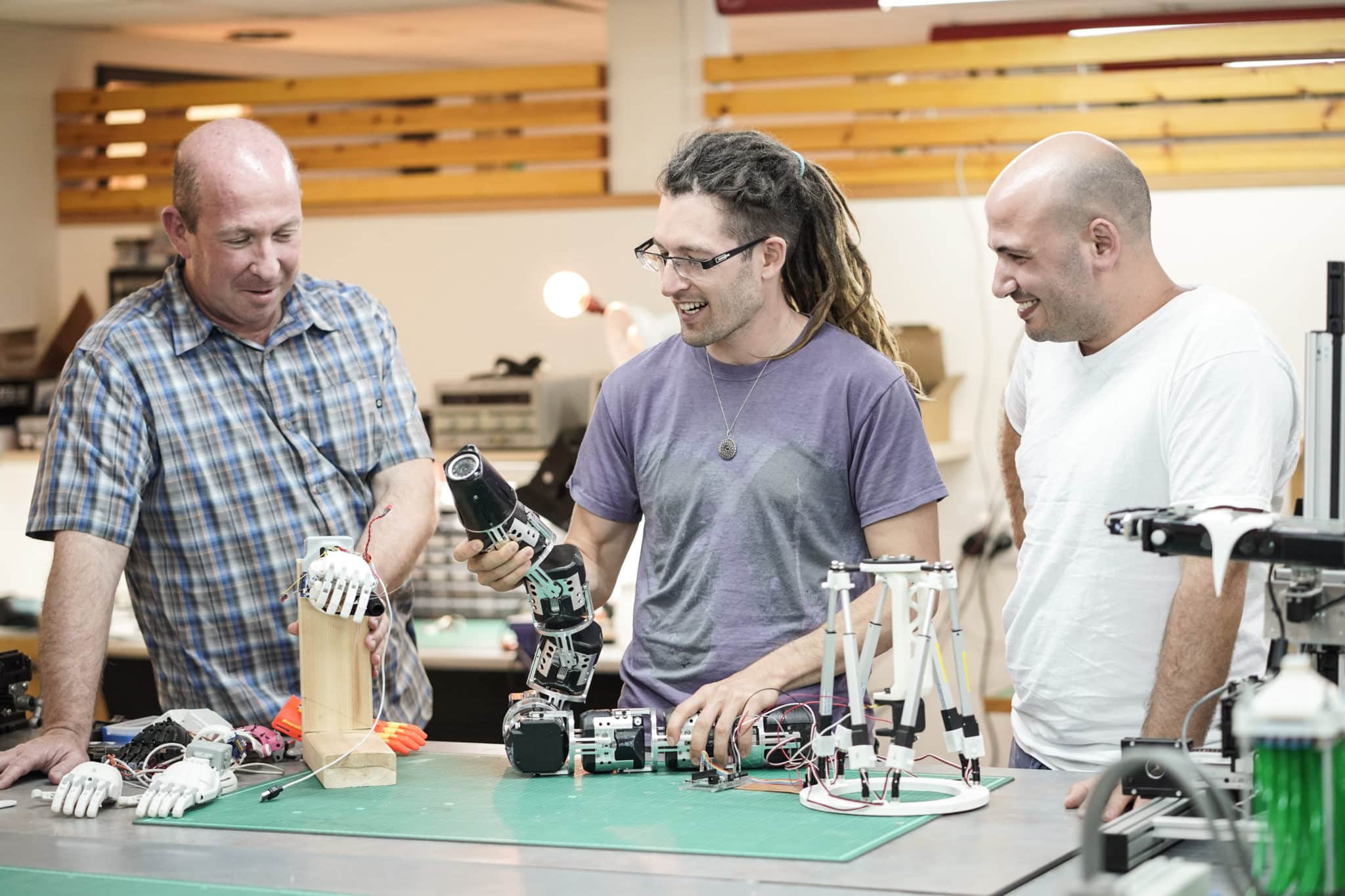 Ph.D studies in Mechanical Engineering
The
Faculty of Mechanical Engineering
at the Technion is the major source of high-level mechanical engineers for Israeli industry and R&D. Graduates of the Faculty of Mechanical Engineering fill senior positions in Israeli industry, and particularly in the high-tech and defense industries. The Faculty's facilities include advanced teaching and research laboratories, a computer room and a spacious and well-equipped library.
Biomechanics

CAD

Control

Design and Manufacturing

Design in a Marine Environment

Dynamical Systems

Energy

Flow-Structure Interaction

Fluid mechanics and Transient Phenomena

Mechanics of Materials

Mechatronics

Micro-Systems

Nano-Mechanics

Optical Engineering

Reliability

Robotics

Surface Engineering
The faculty also offers research positions.
Scholarships for graduate degrees here.
For more information, read here.
Contact us: apply@int.technion.ac.il
Research and Graduate Studies in Civil and Environmental Engineering
At the foundation of the research being conducted in the Faculty of Civil and Environmental Engineering at Technion, there are a number of multidiscipline research institutes (operated jointly with other Technion faculties) and specialized research centers conducting a long list of diverse studies both in terms of their focus and in their funding. Through the activities of the centers and institutes, new technology is promoted and assimilated in engineering operations around Israel and the world.
Graduates students conduct their research in the framework of the research institutes and centers. As they study and carry out their research, they advance knowledge and innovative technologies and are provided with the kind of training that makes them potential future engineering-research leaders in the areas of national infrastructures.
Structural Engineering

Construction Management

Building Materials, Performance & Technology

Geotechnology

Water Resources & Hydraulic Engineering

Environmental Engineering

Agricultural Engineering

Transportation Engineering

Mapping and Geo-Information
For more information, please contact us here
Or send an email to: apply@int.technion.ac.il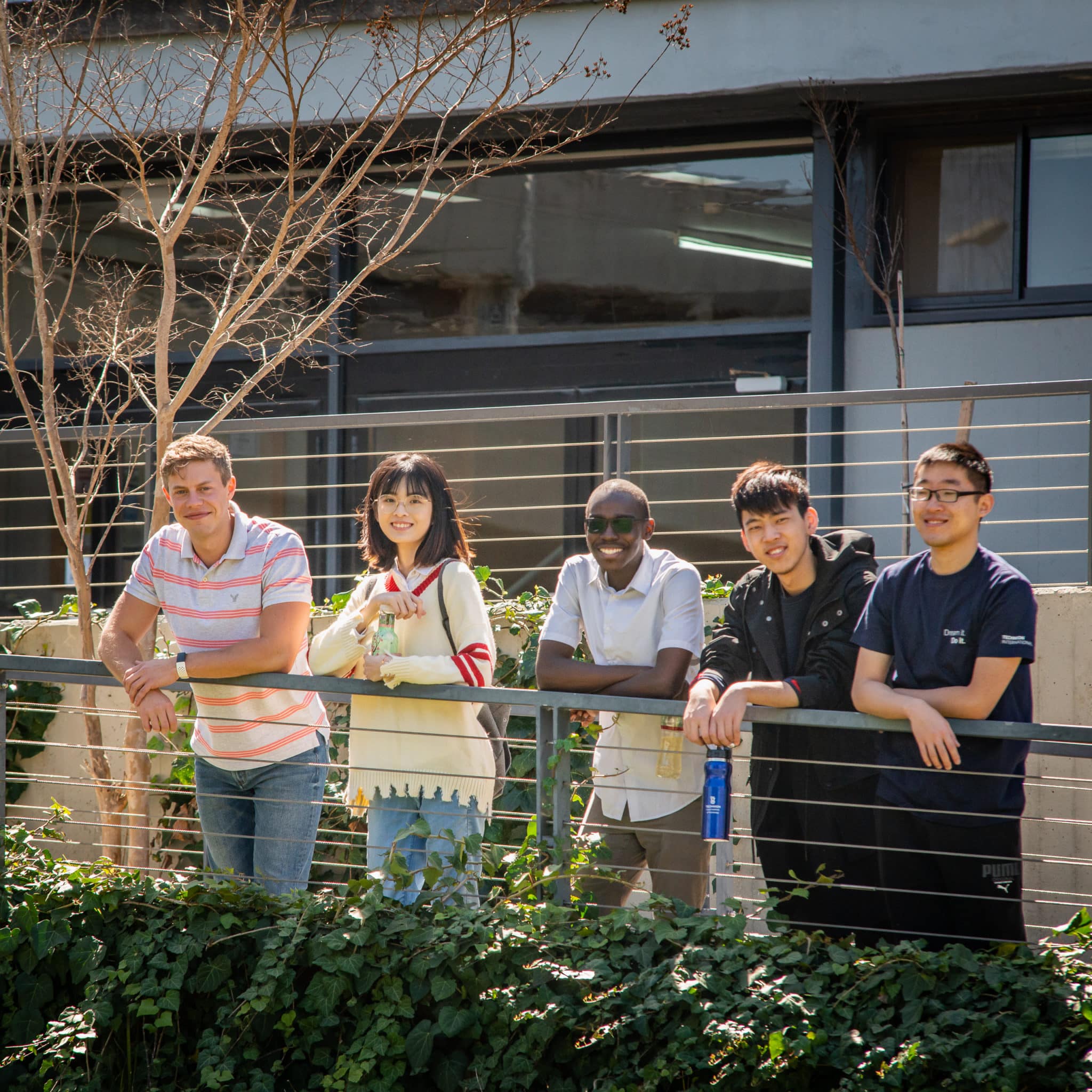 M.Sc. and Ph.D studies in Architecture and Town Planning
The Faculty of Architecture and Town Planning was founded in 1924, when the Technion opened its doors for the first time, and to this day it serves as a unique framework for the professional training of architects, landscape architects, regional and urban planners, industrial designers, as well as researchers in these fields.
Today, the following subjects are taught in the faculty: 
Architecture and Landscape Architecture
Architecture and Urban Planning
Urban and Regional Planning
Industrial Design
The faculty offers a variety of professional programs and research degrees, covering a multitude of approaches to spatial and environmental planning and design.
Among the research labs there are:
Architectural Visual Perception Lab (AVPLab)
Big Data in Architectural Research Lab (BDAR)
Climate and Energy Lab in Architecture (CeLA)
Computational Fabrication Design Lab (CFDL)
Design Tech Lab
Disrupt.Design Lab (D.DLab)
Fair Transport Lab
HousingLab: History and Future of Living Research Group
Human and Biodiversity Research Lab (HUB)
Material Topology Research Lab (MTRL)
The Planning Policy Lab
Smart Social Strategy
Society, Space and Planning Lab
The Spatial Planning and Design Laboratory (SPaDe)
Technion's Computer Oriented Design Lab (T_CODE)
The Technion Socio-Ecological Research Community
Urban Dynamics and Economics Research Group (UDERG)
urbaNest Lab for Social and Co-operative Urban Housing
Urbanites: Human Habitat (Re)Development Research Group
Scholarships are available (subject to Technion regulations). 
Here you can find the additional information about the programs.
Or contact us at: apply@int.technion.ac.il
M.Sc. in Industrial Design
The Master of Science in Industrial Design trains students in research, production and development in industrial design, media design, engineering design and related professions, with an emphasis on their close interface with technology and science, as applied to design thinking, hybrid design, consumer product design, interface design (UI and UX), design of IoT, design for complex challenges, design of medical devices, parametric design and artificial intelligence, virtual design, food design, social design, design of wearable technology, digital craft, transportation design, new materials design, design for the other 90%, biologic design, marine design, design and space, design and ecology, and futuristic design.
The program is based on a series of active design laboratories and is led by faculty members who are considered leading researchers and creators in their fields. The curriculum integrates advanced design knowledge, new technologies and scientific research, and draws on collaborations with the Engineering and Science faculties at the Technion. The program offers a Hub of various disciplines and areas of expertise, and cultivates research, development and entrepreneurial collaborations between practitioners from different fields. Students will gain tools for collaborative work, management and methodology of innovation, and using design thinking as a theoretical and practical foundation.
The program is designed for students who work in design, engineering and related fields who are looking to expand their knowledge and professional competencies and integrate advanced design thinking into their practice, or those who wish to transition into the design professions.
The faculty also offers Doctoral Programs PH.D.
For more information, please contact us here
Or send an email to: apply@int.technion.ac.il
Interdisciplinary Grand Technion Energy Graduate Program
The Nancy and Stephen Grand Technion Energy Program at Technion is a multidisciplinary research and education initiative, uniting experts from across the world and inspiring sustainable solutions to the global energy challenge. The potential effects of new energy technologies are revolutionary, but as knowledge accumulates, challenges multiply even faster. Solutions depend upon unprecedented integration of tools and concepts originating from a wide range of science and engineering fields.
In order to train the next generation of researchers and engineers, the Technion has established an interdisciplinary graduate studies program under the auspices of GTEP. This program provides the wide-ranging education necessary to discover the next generation of energy solutions. GTEP provides an environment conducive to interdisciplinary research, the resources necessary to recruit and retain the best minds, which together will generate unparalleled cross-fertilization in a stimulating environment.
The program offers a range of research topics, such as:
Central GTEP Facilities and laboratories: